Alcohol Ink jewelry pieces were inspired by my working with alcohol inks in paintings. Jewelry is another medium to show off the versatility of alcohol inks.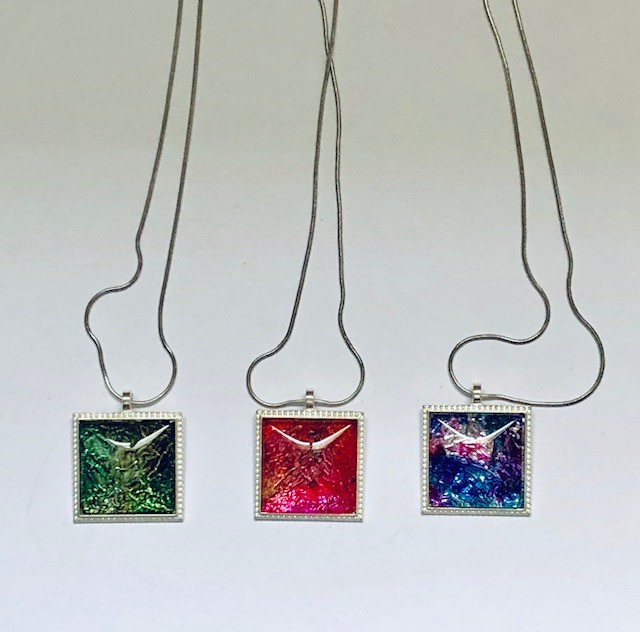 Square Pendant:

Painted on foil in several colors and inserted into a square metal silver cabachon. A silver chain is used to accent the piece.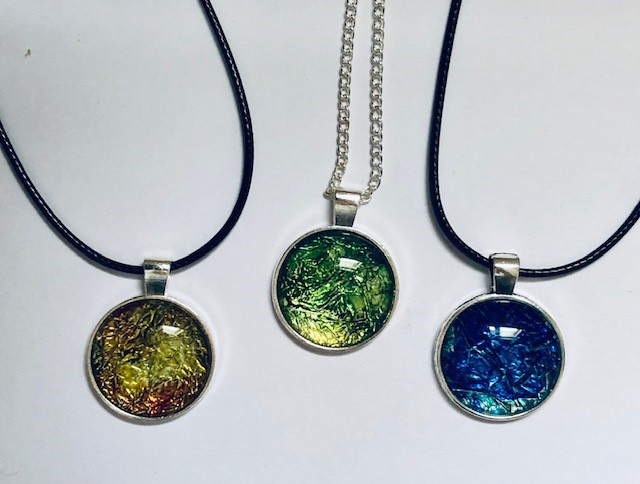 Round Pendant:

Painted on a foil in my favorite combination of colors. Added to a cabachon and completed with a silver chain.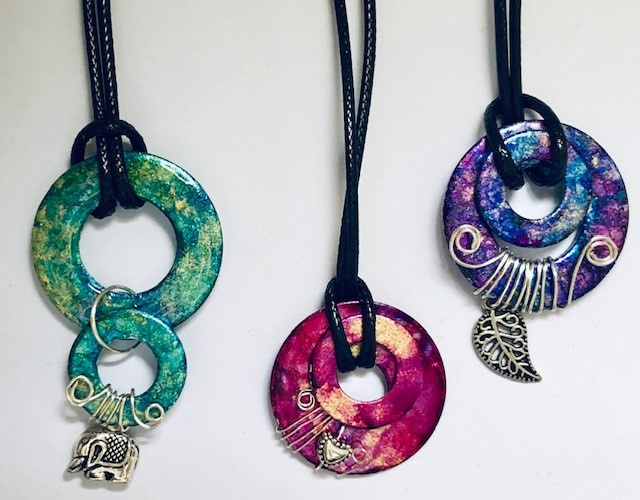 Metal Pendant:

Painted on metal circles in many colors, some of which come holding a special charm. These pieces come finished with sleek black necklaces.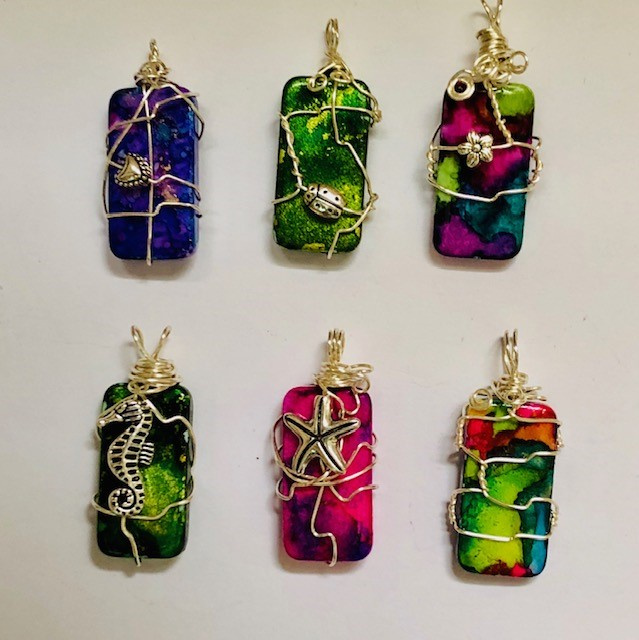 Ceramic Pendants:

Painted in alcoholic inks, these rectangular pieces are sprayed to protect the colors. These stylish pieces are completed with wire wrapping and a black necklace.