Since being introduced to wire wrapping jewelry I have developed quite a passion for the craft. My works include different patterns of wire wrapping gems, stones and beads. The wiring for each one is done with different types and gauges of wire. The pieces are unique with their own special design.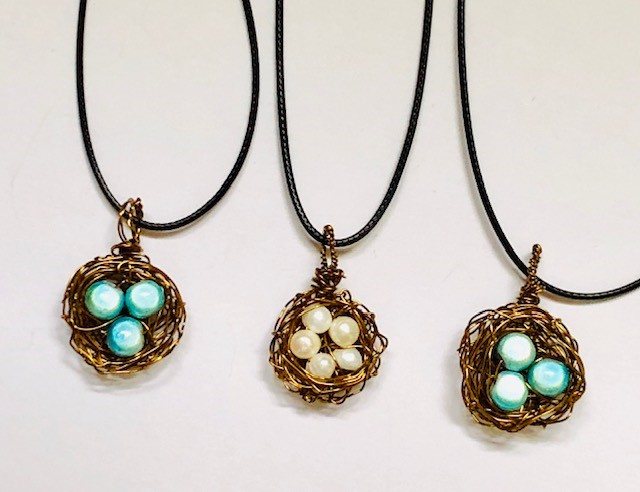 Birds Nest Pendants:
Blue or Pearl beads wrapped in brass wire to convey the beauty of wild birds eggs nestled safely in their homely nests.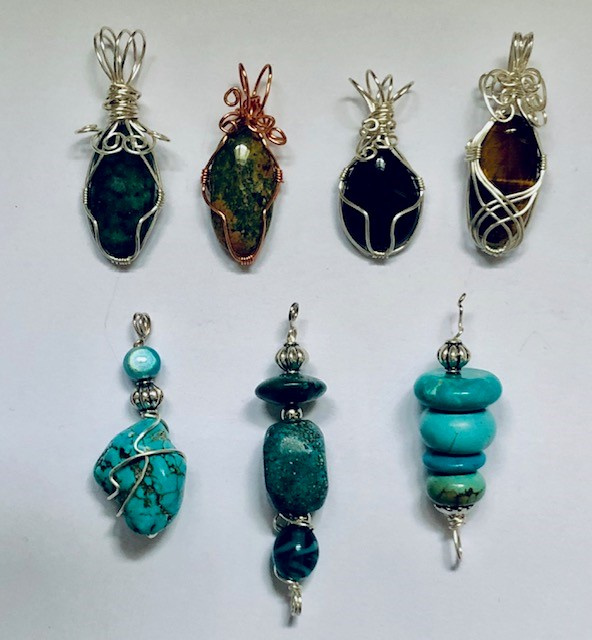 Stones, Gems and Beads:
Stones, gems, and beads wrapped in different styles to complete attractive pendants. Using many colors, gem types, and varying designs of wire wrapping, these pieces can accentuate many personal fashion choices.